Living Healthy
Resolving Your New Year's Resolutions
December 30, 2019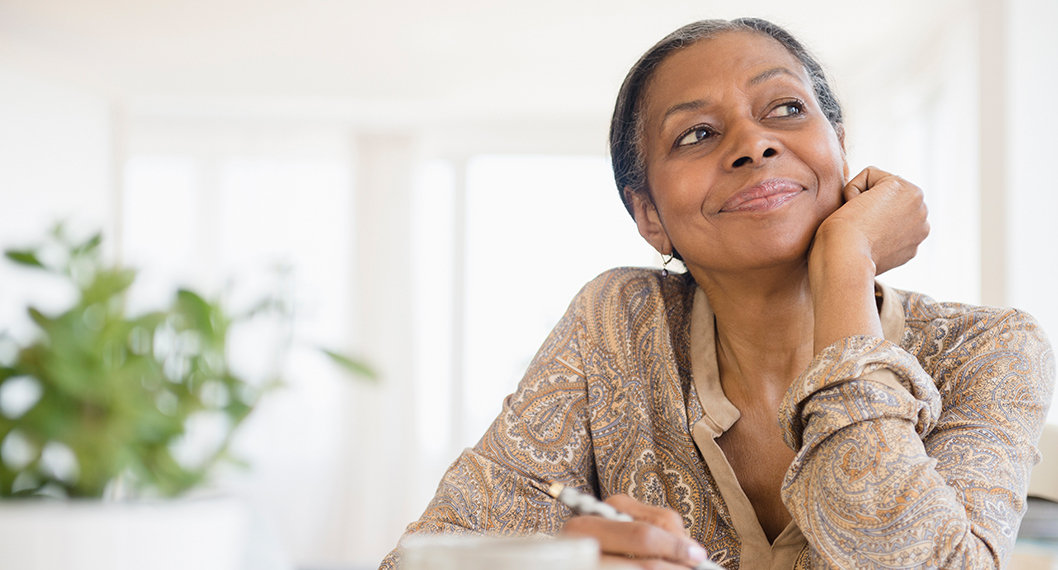 A change of the calendar year marks an opportunity for new beginnings for many of us. Resolutions are one way we work to make those new beginnings a reality. But sticking with a decision to change can be challenging, especially as holiday excitement fades. One way to help ensure your resolution goals are achievable is to think SMART about them.
Understanding SMART Resolution Planning
For many of us, making resolutions can be more like dreaming and less like developing an actual plan. A 2007 survey by time-management firm FranklinCovey found that almost four out of five people who make New Year's resolutions will eventually break them. And one-third of those resolutions won't even make it past January.
One reason many of us fail in this effort is pretty simple — we just don't set achievable New Year's resolutions. Our resolutions are more like general desires than specific goals. One way to plan resolutions you can actually achieve is to think SMART, which means setting goals that are:
Specific
Measurable
Achievable
Realistic
Time-bound
Specific
Instead of resolving to "save more money" or "lose weight," put an actual number to your goal. Or, if your target is to move forward in your career, decide on an actual job title to aim for. Vague goals can always seem just out of reach. But being specific can help you visualize what success will look like — and help you know when you've achieved it.
Measurable
Develop a metric that will help you track your progress. It might already seem to be part of a resolution to lose 20 pounds or save $1,000 in the next year. But you can help yourself further by setting measurable milestones on the way to your goal. This might mean planning to lose 2 pounds — or save $100 — every month. Or for career-based resolutions, it could mean identifying specific training courses you'll need to qualify for your dream job.
Achievable
Establishing a New Year's resolution to lose 50 pounds in a year might be setting yourself up for failure. Most resolutions require us to stretch, but they still need to be achievable. If your eventual goal is larger, that's fine — just break it down into more practical pieces.
Realistic
Make sure you have the resources available to make your resolution a reality. For a career goal, do you actually have the time to take all your targeted training? Is it realistic to think you can save $1,000 in a year by packing your own lunch instead of eating out? Another important "R" in SMART resolution planning is "relevance." Is this goal truly relevant to you, or are you setting it to gain someone else's approval?
Time-Bound
Give yourself a deadline. For many New Year's resolutions, this deadline might be as simple as next December 31. But you might set financial or fitness goals that are further out. Again, make sure you're being realistic with your timing. Remember, you'll have another opportunity to stretch your New Year's resolutions further in just another 365 days.
New York Times Wellness Blog: "Will Your Resolutions Last Until February"