Medicare Part D Prescription Drug Plans In Missouri
Medicare Part D in Missouri covers prescription drugs not covered by Original Medicare (Parts A and B). Anthem offers several Part D options to provide you with medication coverage.
Medicare Part D Plans
In Missouri, Anthem Blue Cross and Blue Shield offers Medicare Part D prescription drug plans (PDPs) with copays as low as $1 at preferred pharmacies in our network. A Missouri Medicare Part D plan provides coverage for prescription drugs not covered by original Medicare. You can get drug coverage through one of our Missouri Medicare Advantage plans or purchase a standalone PDP to enhance our Missouri Medicare Supplement (Medigap) plans or your Original Medicare coverage.
Medicare Part D Plan Options In Missouri
Anthem offers Medicare Part D plans in Missouri with excellent coverage and low or no deductibles.

Our network includes thousands of pharmacies across the country—many of which are preferred pharmacies. These pharmacies participate in Anthem's network and typically offer covered drugs at lower out-of-pocket costs than non-preferred pharmacies.
Is A Prescription Drug Plan Right For You?
You're enrolled in Original Medicare, Parts A or B
You live in our plan service area
You'd like help lowering your prescription drug costs

You want coverage for prescriptions in the future, even if you don't take any right now

You have a Medicare Supplement plan or Original Medicare and want prescription drug coverage
You already have a Medicare Advantage Plan that includes drug coverage

Your union, employer, or a former employer is providing you with drug coverage

You are not a U.S. citizen or lawfully present in the United States
Medicare Part D Costs
The cost of your Medicare prescription drug coverage can depend on your income and the type of plan you purchase. People with higher incomes may pay slightly more in premiums. The Medicare Part D coverage gap is another important factor in understanding your costs. Find out more in our detailed article on Medicare Part D costs.
Need help paying for prescription drugs?
Eligible Medicare beneficiaries may qualify for prescription drug assistance through the federal program Extra Help.
Drug Tiers
All drugs covered by your plan are divided into pricing tiers. Generally, generic drugs fall into the lowest tiers and are the most affordable. Brand name and specialty drugs are in higher tiers that cost more.
Formulary
Most plans have a formulary, which is a list of drugs the plan covers. While there are many drugs Medicare requires Part D plans to cover, you still want a plan that fits your personal prescription needs.
Prior Authorization
Some prescription drugs require your doctor to obtain prior approval and submit documentation of medical necessity before the plan will cover it.
Step Therapy
Step therapy helps keep costs down while ensuring you get the most effective drug available. For some health conditions, the plan requires you to try a less costly, clinically effective drug before "stepping up" to a more costly one.
Quantity Limits
For safety reasons, your plan may limit the amount of medication you can receive at one time. If your prescription is in excess of safety guidelines or refilled too soon, your doctor may need to contact us for approval.
Drug Plan Exceptions
You and your doctor have the right to request exceptions set by your drug plan. You can request exceptions from step therapy and quantity limits, or request a lower cost-sharing amount for some drugs. Talk to your doctor about requesting an exception.
Medicare Part D Enrollment

Your first enrollment period for Medicare Part D is called the Initial Enrollment Period (IEP). That's a seven-month window that includes:

 Three months before you turn 65

 The month you turn 65

 Three months after you turn 65
During this time, you can apply for Medicare Part D coverage along with Medicare Part A and Part B. To avoid penalties, it's best to enroll in Part D as soon as you're eligible, even if you are not taking prescription medications.


The Special Enrollment Period allows you to sign up for Medicare Part D outside of your initial enrollment period. To qualify, you need to meet certain criteria.
Medication Therapy Management (MTM)
The Medication Therapy Management program helps members with multiple health conditions understand and use their medications safely. The program is designed to help you and your doctor ensure the medications you take are working together to improve your health.
Frequently Asked Questions About Medicare Part D
If you are 65 or older or are already enrolled in Medicare, you are eligible for Medicare Part D. 
 Select a Medicare Part D plan based on your prescription drug needs.
• Make sure the plan covers the prescription drugs you use most
• Compare Medicare Part D plan costs to find one that fits your budget
• See what plans cover generic prescriptions for your medication, which may help you save
You can change to a different Medicare Part D plan during the Medicare Open Enrollment Period, which runs from October 15 to December 7 each year, unless you qualify for a special enrollment period.
More To Know About Medicare Part D
Find Options Available In Your State
If your state isn't listed, visit www.bcbs.com for other coverage options.
Learn More About Medicare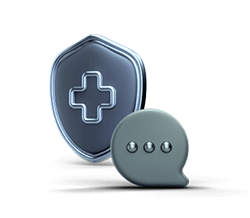 Attend A Free Medicare Event
Sign up for a free Medicare event to learn how Anthem Medicare plans help cover costs that Original Medicare doesn't. You can attend a virtual Medicare webinar. Or, if you prefer, come to a live seminar in your area where a licensed Medicare agent will be present to answer your questions.
Find An Event
Anthem Blue Cross and Blue Shield is a PDP plan with a Medicare contract. Enrollment in Anthem Blue Cross and Blue Shield depends on contract renewal.