The place to find the tools and resources you need to grow and retain your business, the Producer Toolbox is your own personal command center for quoting and renewals.
Our Newest Tool: The Broker Plus Mobile App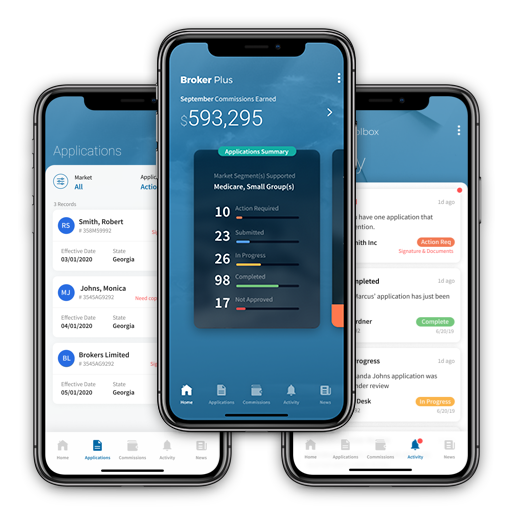 Handle business on-the-go with the Broker Plus app for Android and iOS. It's easy to track applications, view commissions, see message center updates, and more.