What is Medicare Part D?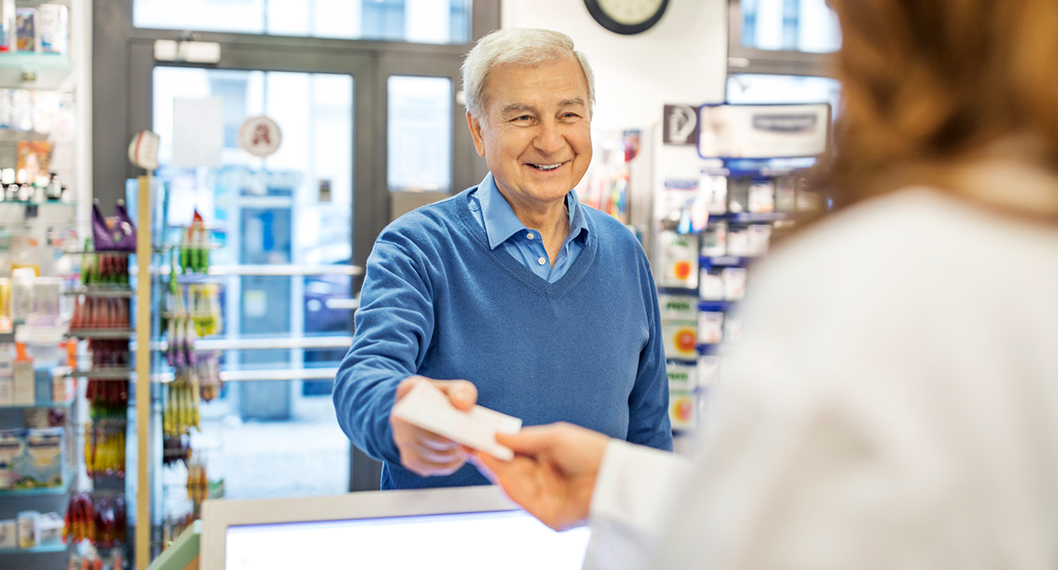 Are prescription medicines part of your everyday health care needs? Then it's a smart idea to include drug coverage in your health care plan. When you're turning 65 and applying for Medicare, you can explore how Medicare Part D covers prescription drugs.
Original Medicare (Part A and Part B) only covers prescription drugs you receive during a hospital stay or if you have outpatient surgery. Private insurers such as Anthem offer Part D plans so you can make sure all your medications are covered.
What does Medicare Part D cover?
Part D is an optional insurance plan you can add to your Part A and Part B Medicare coverage. Medicare Part D, which covers prescription drugs, can help you save money. This is especially true if you're managing a condition that requires regular medication.
When are you eligible for Medicare Part D?
The first enrollment period for Part D is the Initial Enrollment Period (IEP). That's the seven-month window that includes:
Three months before you turn 65
The month you turn 65
Three months after you turn 65
During this time, you can apply for Part D coverage along with Medicare Part A and Part B. Even if you are not taking prescription medications, it's best to enroll in Part D as soon as you're eligible to avoid penalties. You can still add Part D coverage after your IEP. You can make changes to your plan, including adding coverage, during the Annual Enrollment Period from October 15 to December 7 each year.
What types of prescription medications do you take?
There are lots of Part D prescription drug plans and they cover different medications. Be sure to find a plan that covers the medicines you need and take regularly.
Most plans have a formulary, which is a list of drugs the plan covers. While there are many drugs Medicare requires Part D plans to cover, you still want a plan that fits your personal prescription needs.
Just remember, there are laws that do not allow Medicare Part D insurers to cover certain categories of drugs. These include:
Non-prescription medications
Medications for anorexia, weight loss or weight gain
Drugs used to promote fertility
Drugs for cosmetic purposes or to promote hair growth
Cough or cold medications
Prescription vitamins and minerals
Drugs for sexual or erectile dysfunction
Are generic versions of your prescription drugs covered?
You can save money if you take generic instead of brand-name drugs. Look for Part D plans that have tiers comparing generic and brand-name drugs. Tier one and Tier two usually cover generic versions of medications that may cost you nothing or very little compared to brand medications.
What plan is best when you don't have prescriptions right now, but want that coverage for peace of mind?
If you do not currently have prescriptions for any medical needs but still want a coverage safety net, look for a plan with a low monthly premium and/or deductible. That way you have the coverage if and when you need it.
Remember, if you don't sign up for a Part D plan when you're first eligible, or you've gone 63 days or more without creditable drug coverage after your IEP, you'll pay a monthly late enrollment penalty while you have Part D coverage. While the fee is typically only a few dollars each month, you can avoid it.
Medicare Part D versus Medicare Advantage plans
Another way to get prescription drug coverage is through a Medicare Advantage plan or Part C. Along with covering prescription drugs, many Medicare Advantage plans offer extra benefits that help you save more money in the long run.
You can choose Part C or Part D, but you can't have both at the same time. That's why many people choose Part C plans, as they cover drugs and a lot more. Medicare Advantage plans may also include:
Routine dental care including cleanings, X-rays and dentures
Routine vision care including contacts and glasses
Routine hearing care including hearing aids
Fitness benefits including exercise classes
Much like Part D plans, you can get Medicare Advantage plans through private insurers like Anthem. This gives you more plan options so you can find the plan that best fits your needs.
Applying for Medicare with Part D in mind
When applying for Medicare, consider whether or not you need prescription drug coverage. If you decide to add a Medicare Part D plan, ask questions and review your selected plan to make sure the medicines you use are included and affordable for you.