All about Medicare and
SilverSneakers®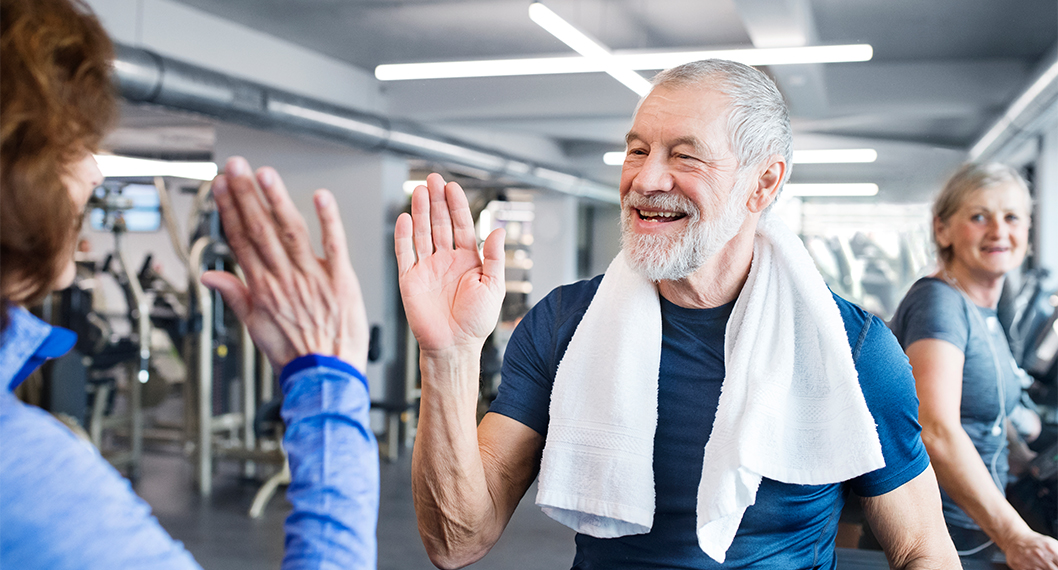 Physical fitness matters throughout your whole life, but even more so as you get older. Staying healthy into your sixties and beyond requires more focus on stamina, strength and movement. Fortunately, the SilverSneakers Program gives people 65 and older a leg up to getting and staying fit.
What is
SilverSneakers

?

SilverSneakers is designed for older adults who want to keep a healthy lifestyle as they grow older. And if you have the right Medicare Plan, you can get a SilverSneakers membership at no extra cost.
Does Medicare cover
SilverSneakers

?

Yes, it can, but it depends on the plan. In order to get SilverSneakers, you must be signed up for Medicare. Then, select a Medicare Advantage Plan that includes these benefits and fits your needs.
How do you get
SilverSneakers

?

Shop for a plan that includes SilverSneakers benefits. When you register, you'll receive your own personalized ID card with your SilverSneakers number. Once you get your ID card you can attend classes at one of the thousands of locations and let the fitness begin!
How
SilverSneakers

benefits seniors on Medicare

With special attention to senior fitness needs, SilverSneakers helps focus on important areas of health as you get older.

Stamina
Stamina is about being able to exercise for a decent amount of time without your body getting tired. Aerobic or cardio training boosts stamina as it increases your breathing and heart rate, helps maintain healthy weight levels and gives you greater mobility. Low-impact aerobics classes for seniors that boost endurance help increase stamina to overcome fatigue.

Strength
Strength training can help prevent osteoporosis, heart disease, arthritis and type 2 diabetes. And you don't have to bench press. For older adults, simple strength-building exercises such as chair squats, single-leg stands, wall pushups and stair climbing help build and tone muscle.

Flexibility
Flexibility exercises help improve and extend your movements, and better yet, they warm up your muscles and make you less prone to injury. Workout sessions with gentle stretches can also help ease those pesky neck cricks, backaches and other muscle soreness.

Balance
Balance exercises give you more mobility and physical control, which helps you avoid falls as you get older. You may find yourself feeling more nimble with every session.

But don't just join SilverSneakers because it's recommended, do it because it helps you feel good. Exercise for older adults also has mental health benefits too. You can improve your sleep, mood and self-confidence.
SilverSneakers

and the FLEX program

If you're enrolled in SilverSneakers you also have access to FLEX workout classes for older adults. FLEX goes beyond weights and running machines, featuring more than 70 types of classes, such as yoga, tai chi, Zumba® and more. FLEX classes also feature passionate instructors who understand what it takes to stay fit after 65.
Take advantage of
SilverSneakers

programs

SilverSneakers is available at thousands of locations nationwide, and many Medicare Advantage plans offer SilverSneakers as a benefit at no extra cost to you.