What is Medicare Part B?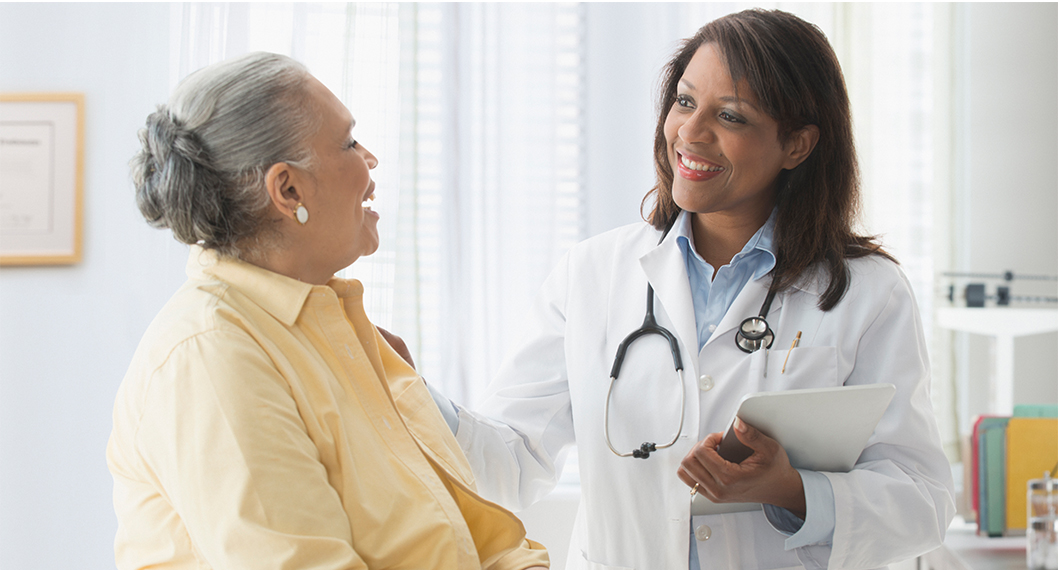 When you turn 65 and apply for Medicare, it's a good idea to understand your Medicare coverage and all its parts. Original Medicare includes Part A, which covers hospital stays and nursing care, and Part B, which covers regular doctor visits, preventive care and everyday health care.
At first glance, Medicare Part A seems like the kind of coverage that's most important. We rely on Part A to protect us for any major medical needs and hospital stays. Yet the everyday medical care that Medicare Part B covers is what you will probably use most over time.
Know more about Medicare Part B coverage
Think of Part B as your personal health toolkit. Every time you need to see a doctor, receive medical tests or X-rays or use outpatient services, Part B covers that.
For the most part, Medicare Part B coverage is all about preventive health care. Preventive health care that helps you stay healthy, with screenings, vaccinations and positive lifestyle changes. This type of care has a vital impact on your overall, long-term health.
Essential vaccinations
Medicare Part B includes annual flu shots and other important vaccinations for staying healthy.
Screening for health conditions
Chronic illnesses and health conditions are best treated when you and your doctor notice them early. That's why Part B includes screenings for diabetes, breast cancer, cardiovascular disease and more.
Your annual check up
Part B covers yearly visits to the doctor, which help ensure you are on track to good health as part of a complete preventive program.
Healthy lifestyle changes
Part B also helps you make lifestyle changes to improve your health. For example, if you need help to stop smoking or lose weight, Part B covers smoking cessation programs and medically approved weight loss programs.
When are you eligible for Medicare Part B?
In general, Medicare eligibility requires that you be 65 or older and a U.S. citizen or legal U.S. resident for at least five continuous years to qualify. You may also apply for Medicare if you are younger than 65 and have certain disabilities. If you currently have Part A coverage, you are also eligible for Part B.
When can you apply for Medicare Part B?
Medicare enrollment is automatic if you're already collecting Social Security. If you're not collecting and meet the age requirement, you can apply for Medicare through Social Security during your Initial Enrollment Period, which is:
Three months before your 65th birthday month
Your birthday month
Three months after your birthday month
What are Medicare Part B costs & premiums?
Many who apply for Medicare may not have to pay a Part A premium if they or a spouse contributed through payroll deductions while working.
However, nearly everyone must pay a premium for Medicare Part B. Because Part B is based on your income level, your Medicare Part B cost can vary.
Most applicants pay a standard premium amount. If your modified adjusted gross income is more than a certain amount, you may pay an Income-Related Monthly Adjustment Amount (IRMAA). Medicare uses the modified adjusted gross income reported on your federal tax return from a two-year period.
When do you start receiving Part B coverage?
This depends on when and if you applied during your Initial Enrollment Period:
If you applied one to three months before the age of 65, it starts the month you turn 65
If you applied in your 65th birthday month, it starts the following month
If you applied two to three months after turning 65, it starts three months after you sign up
If you applied during the General Enrollment Period, which is January 1 to March 31, your coverage starts on July 1 of that year
Get more coverage than Original Medicare (Part A and Part B)
Because Original Medicare doesn't cover everything, it sometimes makes more sense to pick a plan that includes prescription drug coverage, and/or dental, vision and hearing insurance. That's why many people opt for a Medicare Advantage plan or Part D Plan. Explore all your coverage options.