What is Medicare Part C?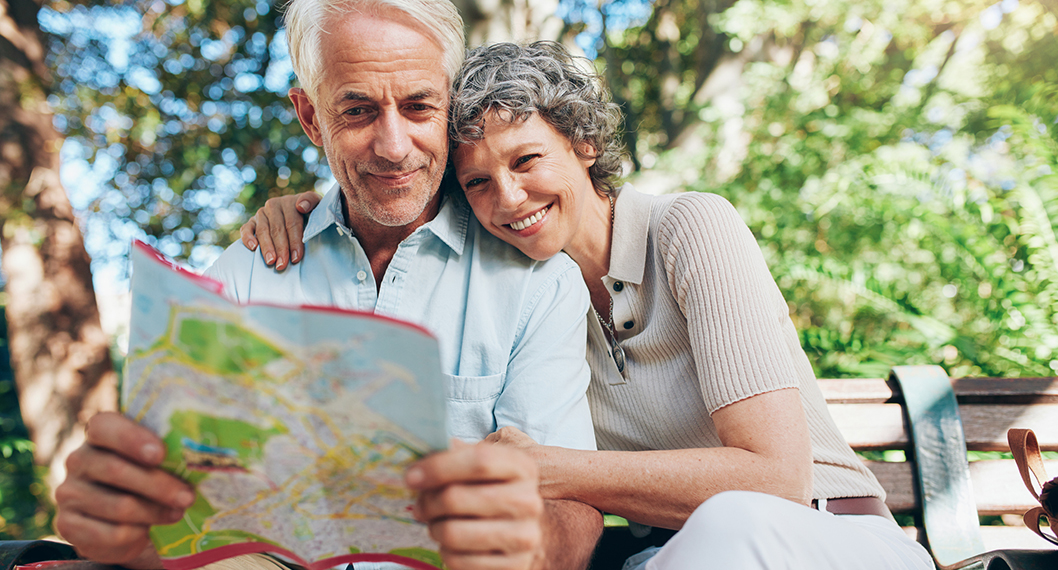 Let's start with the definition of Medicare Part C. Medicare Advantage plans, or Medicare Part C, are comprehensive plans that include the same benefits of Medicare Parts A and B plus additional coverage. That's important if you need more than what Original Medicare provides. Here's a comparison between Medicare Advantage and Original Medicare, so you can choose the best fit for you.
What does Medicare Part C cover compared to Original Medicare?
Medicare Part C plans cover Part A and Part B, and many also include prescription drug coverage and other benefits not available with Original Medicare. That's why, of the approximately 64 million people who applied for Medicare, nearly 22 million of them opted for Medicare Advantage plans.1
Original Medicare includes Part A and Part B. Part A covers hospitalization, home care and other inpatient medical needs. Part B covers outpatient care such as doctor visits, medical tests, screenings and preventive care.
Many people may need more coverage for their health care needs. For example, Original Medicare doesn't have prescription drug coverage. Private insurers offer Medicare Part D coverage, but even then, there still may be areas of your health care where you need protection. That's where Medicare Part C plans come in.
What are Medicare Part C benefits?
As you do with Part D, you apply for Medicare Advantage plans through private insurers like Anthem, who typically give you more coverage options. Plus, Medicare Advantage (Part C) has more coverage for routine health care that you use every day.
Medicare Advantage plans may include:
Routine dental care including X-rays, exams and dentures
Vision care including glasses and contacts
Hearing care including testing and hearing aids
Wellness programs and fitness center membership
What are Medicare Part C (Medicare Advantage) costs?
It's pretty easy to find a Medicare Advantage plan that fits your budget. Premiums, deductibles and copays vary from plan to plan and state to state. Anthem has many options, and there are money-saving programs for those with low incomes.
Medicare Advantage plans also cap your out-of-pocket expense for Part C covered services. Once you reach the cap, you pay nothing for the rest of the year. That's one of the added benefits of Medicare Part C.
Compare Medicare Advantage plans
When you apply for Medicare you can compare your Medicare Advantage plan options. Here are some key questions to ask:
What providers are available in a plan's network?
Are your preferred hospitals or preferred doctors included in a Medicare Advantage plan? Providers can change yearly, so it's best to make sure your family doctor is still in the plan after your initial enrollment. Just ask when you go for a doctor visit.
What prescription drugs are covered?
You can use our find a drug tool to see what drugs are available in the plan. If you need medications, are they available and affordable under a selected plan?
What are the maximum out-of-pocket costs?
Weigh your budget with coverage to find a plan that fits your needs. A lower out-of-pocket maximum may be preferable so you have peace-of-mind protection for unexpected injuries or illnesses.
How to enroll in a Medicare Part C plan
If you are applying for Medicare for the first time, you can choose a Medicare Advantage plan during the Initial Enrollment Period (IEP). This is the seven-month period that includes:
Three months before your 65th birthday
Your 65th birthday month
Three months after your 65th birthday
If you're already enrolled in Original Medicare, you can change to a Medicare Advantage (Part C) plan during the Medicare Annual Enrollment Period, which is October 15 to December 7. Make sure to consider Medicare Part C for all the cost savings and benefits. You can also switch to a different Medicare Advantage plan during this time.
You also have a chance to change your Medicare Advantage plan from January 1 to March 31 during the Medicare Advantage Open Enrollment Period.
Looking for the perfect plan that fits you is a good way to research Medicare. And as your health care needs change, you can use the enrollment periods to make changes to your coverage.
1 https://www.kff.org/medicare/fact-sheet/medicare-advantage/